Welcome to the practice of Lakeside Dental
Dentist Salt Lake City, UT - Lakeside Dental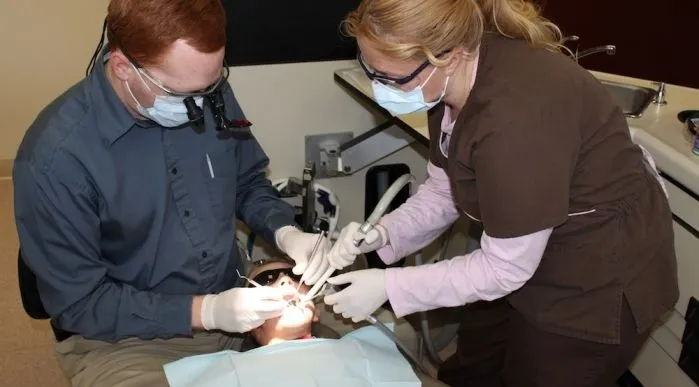 Dr. Spencer Luke and his team of dental professions overall goal is to help you become informed about your oral and dental health.
Our web site was created not only to inform you about our practice, staff and dentists, but to act as a comprehensive reference about your oral health. We will keep you informed about the very best that Dentistry has to offer. Lakeside Dental is committed to providing you the very best care in a warm and compassionate manner.
Please feel free to browse the site, get informed and e-mail or call us if you have any questions. The dental practice has been in Salt Lake City for over thirty years. Dr. Luke has been at Lakeside Dental and catering to the Salt Lake City Community for over 11 years. We look forward to taking care of you and your family. New patients are always welcome as well as emergency walk-ins.
Lakeside Dental provide a wide range of dental services including: Cosmetic Bonding, Whitening, Dental Crown & Bridge Work, Dentures, Root Canals, Extractions, Wisdom Teeth and Digital X-Rays with less radiation exposure.
Get in touch with us by calling (801) 596-3000
Some of our common Dental Services: